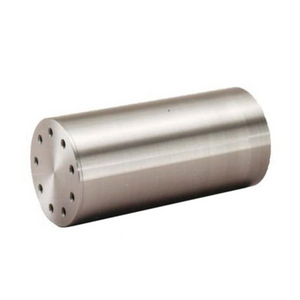 380-12-SSC TRANSMITTER
Regular price $3,545.00 Sale
Several models of transmitters are available and may be mounted in Enduro's variety of cleaning pigs, as well as other industry pigs. Transmitters are designed with a pulse frequency switch which allows tracking crews to track two or more pigs at the same time and differentiate
between transmitters.
7.75" (196.85mm) x 3.75" (95.25mm)
Battery Life: 600 hours
Open Air Range: 80 feet
Max Pressure: 1500 psi
Disclaimer and Notes

If you are unsure about the type of transmitter you need please call us to confirm requirements before buying. Toll Free 800.752.1628 or email info@enduropls.com.  All orders are subject to a 20% restocking fee.